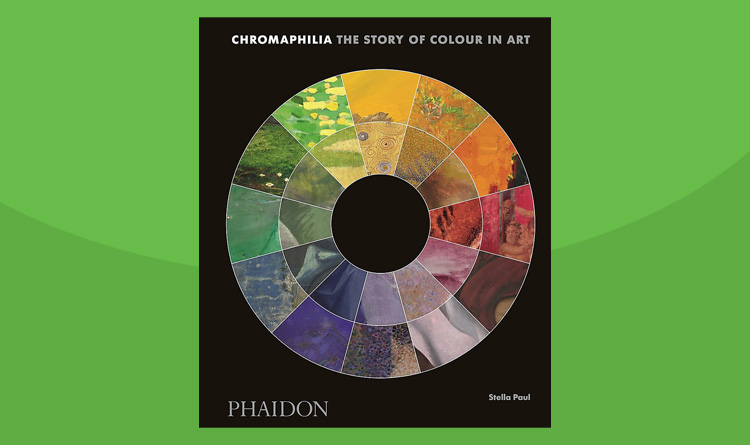 Il libro:
Autore: Stella Paul
Titolo: Chromaphilia: The Story of Color in Art
Casa Editrice: Phaidon Press
Anno: 2017
From the back cover:
Unlock the secrets of colour - learn how and why it has been used in art over the centuries. This vibrant and compelling book uses 240 artworks as case studies to tell the story of ten individual colours or colour groups. It explores the history and meaning of each colour in art, highlighting fascinating tales of discovery and artistic passion, and offering easily accessible explanations of the science and theory behind specific colours. From Isaac Newton's optics to impressionist theory, from the dynamics of Josef Albers to the contemporary metaphysics of Olafur Eliasson, this book shows how colour paints our world."
"Color is stronger than language."
Louise Bourgeois
"I use the simplest colors. I don't transform them myself, It is the relationship that take care of that."
Henri Matisse
"blue is the invisible becoming visible..."
Yves Klein
"Green is a useless colour."
Piet Mondrian
"How do you see these trees? If they are yellow, then make them yellow."
Paul Gauguin
"Colour deceives continually."
Josef Albers
"I have finally discovered the true colour of the atmosphere. It is violet."
Claude Monet
"Any red is rooted in blood, glass, wine, hunters, caps, and a thousand other concrete phenomena."
Robert Motherwell
Condividi con Facebook
Condividi con Twitter
Condividi con Pinterest